! META NAME="description" CONTENT="The Cyber-USSR: Stalinist kitsch and Stalinist documents. Don't laugh (or else)!"> <! META NAME="keywords" CONTENT="Stalin, 1937"> <! META NAME="Author" CONTENT="Hugo S. Cunningham">

Copyright © 2002 by Hugo S. Cunningham
<! First posted y20428> <! Most recent revision 620428> <! latest minor change y10511>

A realm where no kulak goes un-liquidated, no five-year-plan goes un-overfulfilled, and no Great Leader and Teacher goes un-venerated.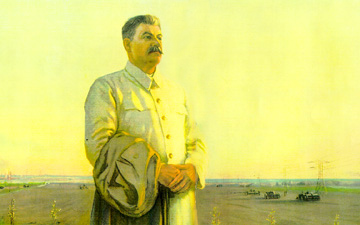 Link to A.D.G. home page.
---
<! --------> E-mail addresses of these sites.